Catterick
6 Battalion Court,
Colburn Business Park,
Catterick Garrison,
DL9 4QN
0330 111 3939
Book your enrolment today
Now that you have found your nearest College, book your enrolment session today!
Find out to see if your entitled to receive financial support whilst at MPCT.
Meet the Catterick Team
Ronnie Corbett
Joined 2018
Ronnie joined MPCT in April 2018 as Regional Operations Manager for the newly established North East region. Since the North East regional launched in July 2018 the region has expanded its geographical footprint encompassing MPC Manchester and MPCT Nottingham and is now known at MPCT North.
Prior to joining MPCT Ronnie worked as a team leader on the Army Instructor Training Accreditation Contract with the Colleges Partnership responsible for the management of a team of teaching development coordinators in the North of England and Brecon who were responsible for delivering of a range of qualifications to Military instructors including teaching qualifications L3 to Level 5, Coaching and Mentoring qualifications Level 3 to Level 5, and Assessment and Quality Assurance Level 3 and 4. Prior to that Ronnie worked as an Apprenticeship Coordinator with the Colleges Partnership at the Infantry Training Centre for 5 years delivering an Apprenticeship programme to Infantry recruits which consisted of a Level 2 Diploma in Uniformed Public Services, ERR, PLTS and Functional Skills Maths and English.
Ronnie has 24 years of Military experience having served as an Infantry soldier from the rank of Guardsman to Warrant Officer Class 1. He has an exemplary military record having been awarded the meritorious service medal (MSM) in 2011. Ronnie has worked as a military instructor at a number of training establishments since 1994 including, ITC Catterick, ATR Glencorse, ATR Bassingbourn and the Royal Military Academy Sandhurst as a Colour Sergeant Instructor. Ronnie finished the final 6 years of his Military career at the Infantry Training Centre as the Company Sergeant Major Guards Training Company from 2006-2008, Master Coach of the 2nd Infantry Training Battalion from 2008-2009 and Regimental Sergeant Major of the All Arms Drill Wing from 2009-2011. During his service Ronnie completed 4 operational tours of Northern Ireland including a 2 year tour as the Platoon Sergeant of the Close Observation Platoon. He also served in Operation Granby in 1991 and Operation Telic as Company Sergeant Major from 2004-2005.
Ronnie is and sports enthusiast and has competed in recent years for Great Britain in his age group Duathlon. In 2017 he won the Bronze Medal at the National Championships at Oulton Park in the Sprint Duathlon. In 2015 he represented Great Britain at the World Championships in Spain. In 2019 Ronnie completed Ironman Wales on his 50th birthday celebration and this is his greatest sporting achievement to date.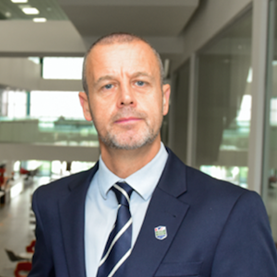 Ronnie Corbett
Regional Operations Manager
Sam Brown McCormack
Joined 2021
During his 8 years in the army, Sam serviced as an infantry soldier in 3rd battalion the rifle. During his service Sam had deployed in many places around the world such as Kenya, America and Germany to conduct training and force protection exercises as well as many UK exercises.
During his time at 3 rifles he spent 5 years in a rifle company where he then went on a promotion course where he exceeded the rank of a Lance corporal. After picking up the rank as a Lance corporal he then went to do a physical trainer instructor course. Once completing his course he then got posted to AFC Harrogate as Physical Training instructor where he spent 30 months there before returning back to unit.
During his time in the army he was part of the 3 rifles boxing team where they travelled to Cyprus and many places in UK in competition and training camps and came runners up in the inter units competitions.
After leaving the army he had a weeks leave then started at MPCT Newcastle as a training instructor.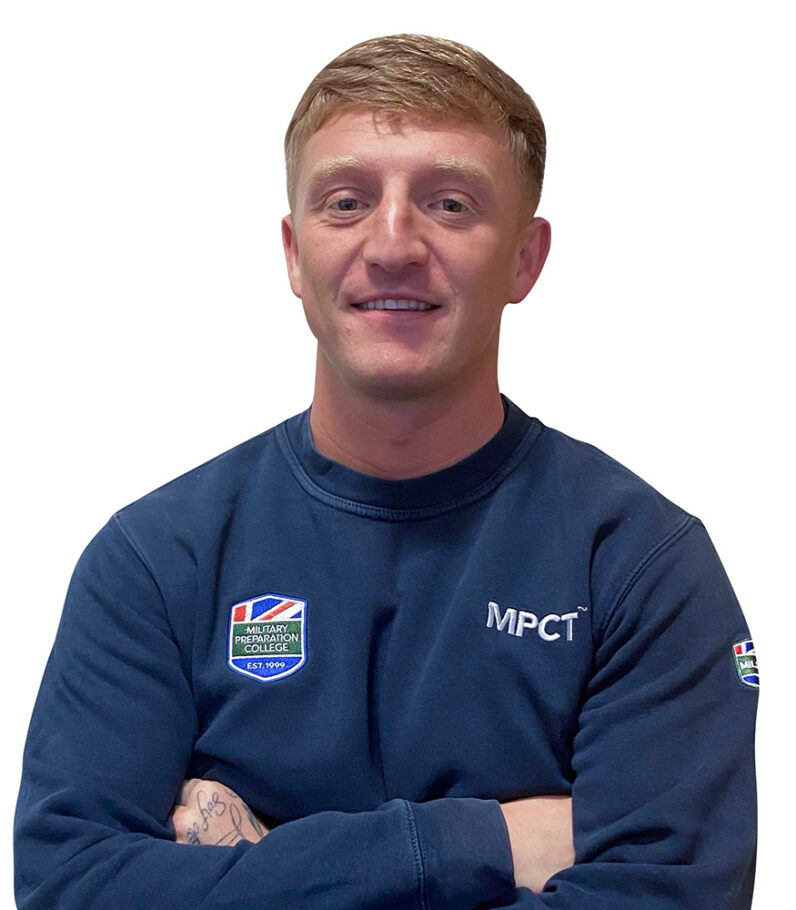 Sam Brown McCormack
Lead Training Instructor
Kat Huggins
Joined 2020
Kat was born in Hanover, Germany, where her father was stationed with the 4/7th Royal Dragoon guards. She lived there till the age of 6 when she moved to Hong Kong for 2 years before moving back to the UK. Kat is a middle child to an older sister and younger brother, and they all moved around as a forces family wherever her dad was stationed. Her fathers last posting was Catterick Garrison where Kat attended secondary school before moving to Darlington Where she now lives today.
Kat Huggins
Skills Instructor