Edgware
Army Reserve Centre
Deansbrook Road
Edgware
London
HA8 9BA
0330 111 3939
Book your enrolment today
Now that you have found your nearest College, book your enrolment session today!
Find out to see if your entitled to receive financial support whilst at MPCT.
Meet the Edgware Team
Matthew Thacker
Joined: 2020
Matt joined the Army at the age of 17 and was a member of the 1st Battalion The Royal Welsh (RWF) for 9 years and reached the rank of Corporal. He served in many countries on tours Afghanistan, Falklands, Cyprus, Kenya, and India. His role in the Army was a section Commander, leading his men into battle, and he further completed many gruelling courses whilst in the Army SCBC, Reece Commanders course and Cambrian Patrol. IMatt considers himself lucky enough to also be a Military Co-Ordinator at MPCT Wrexham before he left the Army in 2014.
Matt joined MPCT in 2015 as the Centre Manager in Newport for 4 years where Ihe felt privileged to support many young learners to achieve their ambitions of joining the forces and many others to gain further education or employment.
He was promoted to the Regional Operations Manager South of England Region in 2019 and looks forward to continuing with his long-term career at MPCT.
Matt is currently developing his CPD and enrolled in a Level 6 Diploma in Career Guidance.
A very keen sportsman, Matt's favourite sport is football and supports Manchester United. He also loves the great outdoors where he spends most of my time. Matt considers himself a keen family man to his wife, Vicky, and his two children, Honey and Teddy.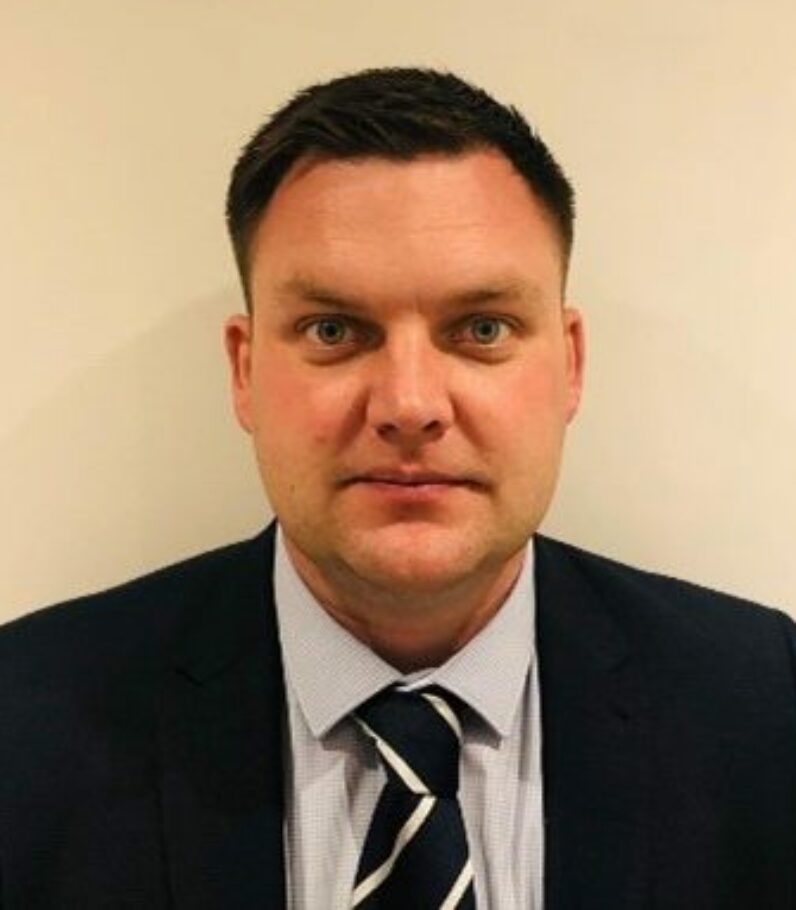 Matthew Thacker
Regional Operations Manager
Chris Couling
Joined 2019
Chris is from a little town called Aberystwyth in West Wales. Chris joined the Army in 2002 and served in Ireland, Iraq and Afghanistan.
During his 12 years he also achieved AAPTI course in the December 2005 and many AT course along the way, like Kayak/Canoe instructor, Rock climbing instructor, mountain leading summer/winter, mountain bike and other sporting quals like swim teacher, life guard, rugby/football coaching & refereeing.
Chris left the Army in 2012 after leaving the RLC as a driver and soon found himself doing BMF (British military fitness) from 2008 in and around London .
He's worked at Many fitness clubs/gyms but found his enjoyment in Instructing and subsequently found himself working at an out door water facility teaching kayaking etc.
Chris has also been a secondary PE teacher and then a Primary TA in a pupil referral unit, after that I become a motorcycle instructor for the DVSA (driver vehicle standard agency) teaching people to ride.
Chris enjoys all aspects of Sports like Rugby, rock climbing, motorcycling and mad adventures that he can come up with.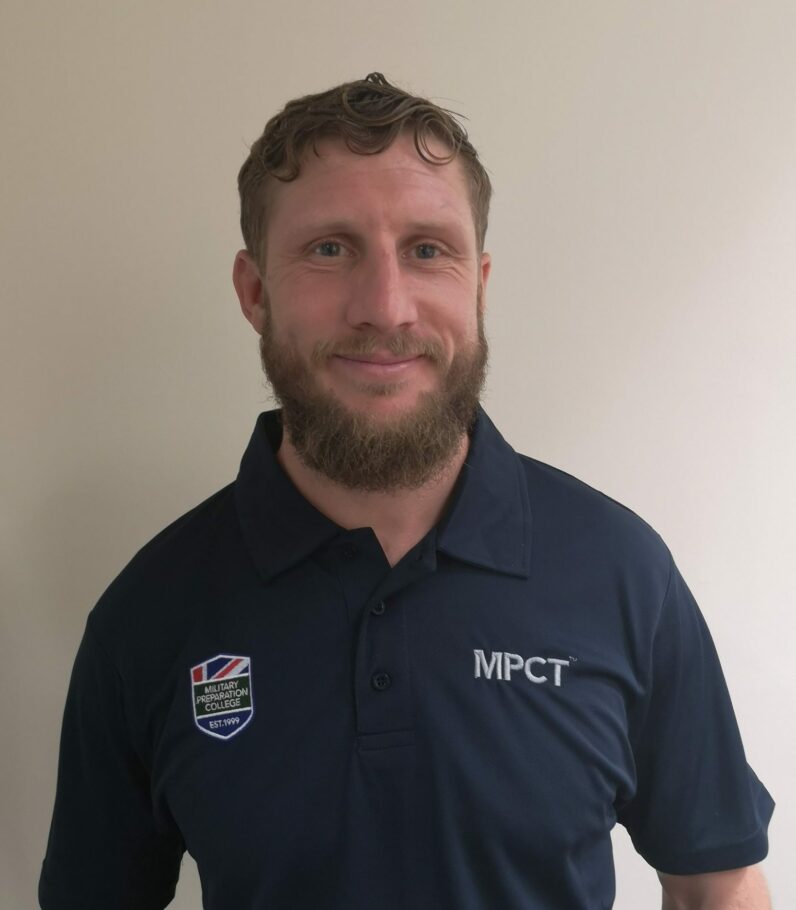 Chris Couling
Centre Manager
Zohair Talab
June 2019
Staff Talab joined the MPCT in June 2019 as a Training Instructor at MPCT Edgware, London. He joined the British Army's Princess of Wales's Royal Regiment as an infantryman in January 2007. During his 12 years of service, he served in Afghanistan, Cyprus, America, Canada and parts of Europe. He is a qualified section commander, army recruiter and training instructor and continues to actively engage in leading a section during training and instructing trained soldiers during weekly training.
Staff Talab's hobbies include playing football and keeping fit. His motto is "Recruit, Train and Retain by work hard, play hard".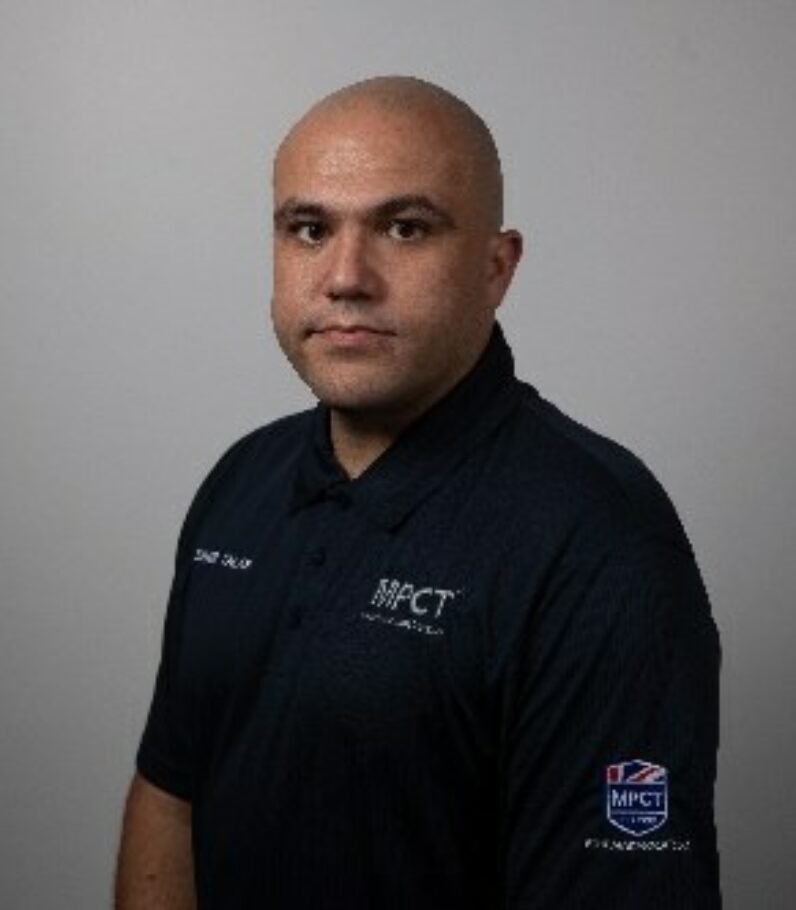 Zohair Talab
Training Instructor