Wolverhampton
4 Mercian
Wolseley House
Wolverhampton
WV10 9QR
0330 111 3939
Book your enrolment today
Now that you have found your nearest College, book your enrolment session today!
Find out to see if your entitled to receive financial support whilst at MPCT.
Meet the Wolverhampton Team
Pete Leak
Joined 2006
Pete served as part of the Royal Green Jackets and was posted to a variety of locations including the United Kingdom, Cyprus, Kenya and Fiji, the latter as part of the British Army Recruiting Group selecting candidates from Fiji for the British Army. On Operations, Pete spent 3 years in Northern Ireland and was presented with a Mention in Dispatches as part of his teams' actions in August 1992.
Upon joining MPCT in 2006, Pete began as an Instructor at MPC Cardiff before becoming the Lead Instructor in Wrexham and has progressed through the Company since then.
As well as having a physical training background, Pete is an avid exercise enthusiast and has taken part in a variety of endurance challenges to raise money for local charities. Pete feels that the mark of a good society is what we do for the most vulnerable within it to make their lives better. Pete is extremely proud to be part of MPCT, supporting young people in their career progression, and finds it extremely rewarding.
"The most rewarding part of the job is seeing learners progress within their chosen career. I enjoy helping them with any barriers they need to overcome and it gives me a sense of pride to see them develop into professional and focused young people."
~Pete Leak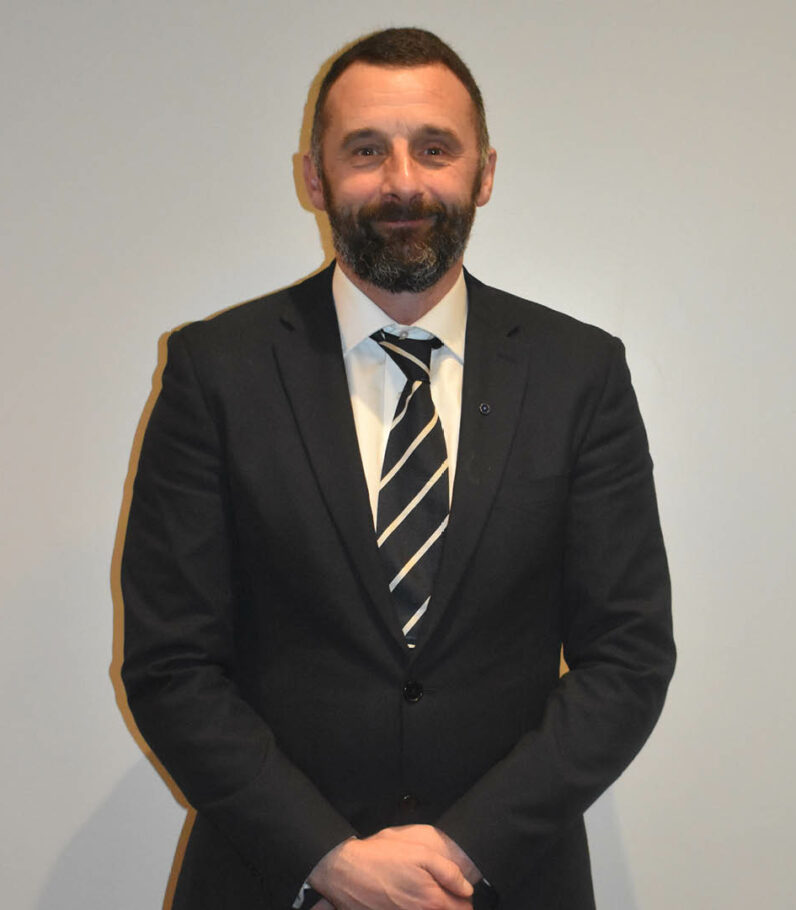 Pete Leak
Regional Operations Manager
Sam Powell
Joined 2020
I joined the company in 2020 and have loved taking on this new role as it's the perfect balance of military and civilian life. Having served in the army for 6 years as a part of the 1st Queens Dragoon Guards and transferred to the Royal Yeomanry Reserve Unit where I still maintain progression within the forces and strengthen my skill set.
I participated in a number of overseas exercises including Kenya, California and Germany in my time as a regular solider. Adventure training and sport was a key part of my time also representing the regiment in rugby, athletics and Nordic skiing.
I see the training programme within the college as key stepping stone into creating stronger more confident individuals ready for all walks of life giving them the opportunity to become capable young adults.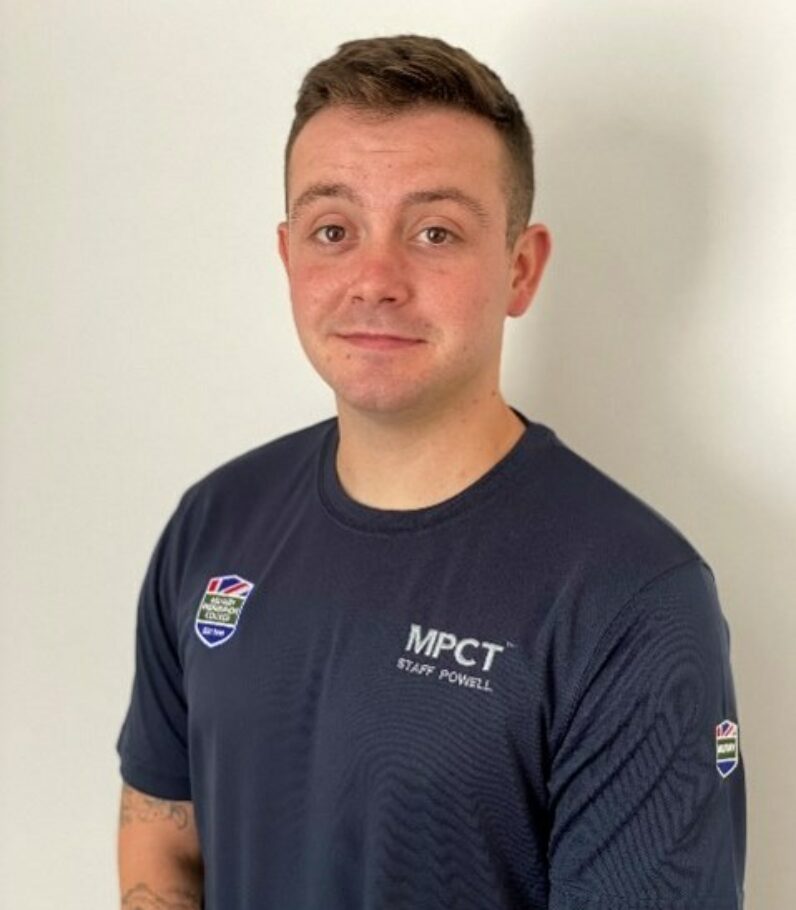 Sam Powell
Training Instructor
Bonnie Simeon
Joined 2015
Bonnie joined the British Army in January 1997 as an RLC Driver. Her first posting was to Colchester as a fuel operator where she did two tours of the Falkland Islands. Bonnie then moved on to do a year in Northern Ireland as a Saxon driver for the marching season until 2001 before being posted to Gutersloh 2cs Regt in Germany until 2006 as a drops driver. While in Germany, Bonnie completed a tour of Iraq - during her tour she was promoted.
Bonnie joined the squadron boxing team and also the regimental basketball team. Bonnie also worked in the Unit Welfare office as the housing JNCO and the Entertainment JNCO. Her final post was Abingdon, in this time she became the regimental and squadron boxing coach, and did one more tour of Iraq as a force protection vehicle commander.
"While working at MPCT I've found that I've enjoyed working with young adults and seeing them develop and achieve their goals that they may have thought were not achievable. Since being here I've seen the learners leadership qualities grow with their confidence helping them to progress into any job role they may be working towards."
~Bonnie Simeon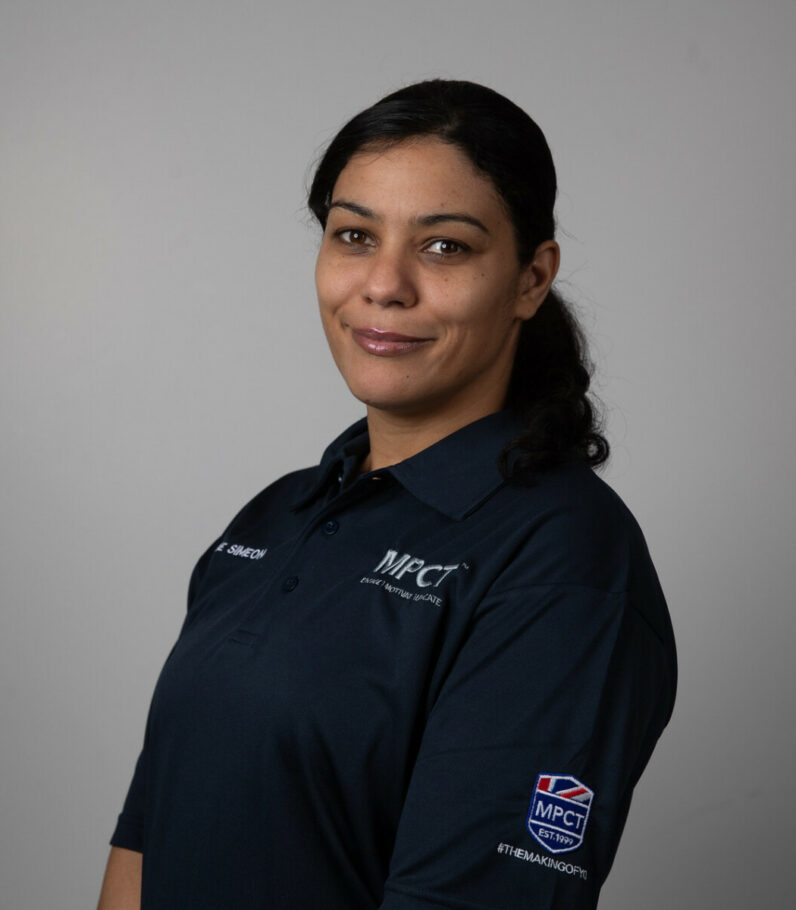 Bonnie Simeon
Skills Instructor